Which HS Licence is appropriate for you?
The following guide gives an example of what type of HSL licence you need for your use case.
Please ensure that you check that the restrictions imposed in Section 2 of the licence agreement do not prohibit your proposed usage. For example, it could be the case that you need the freedom of a less restrictive incorporation licence, despite not intending to distribute the software outside of your organization.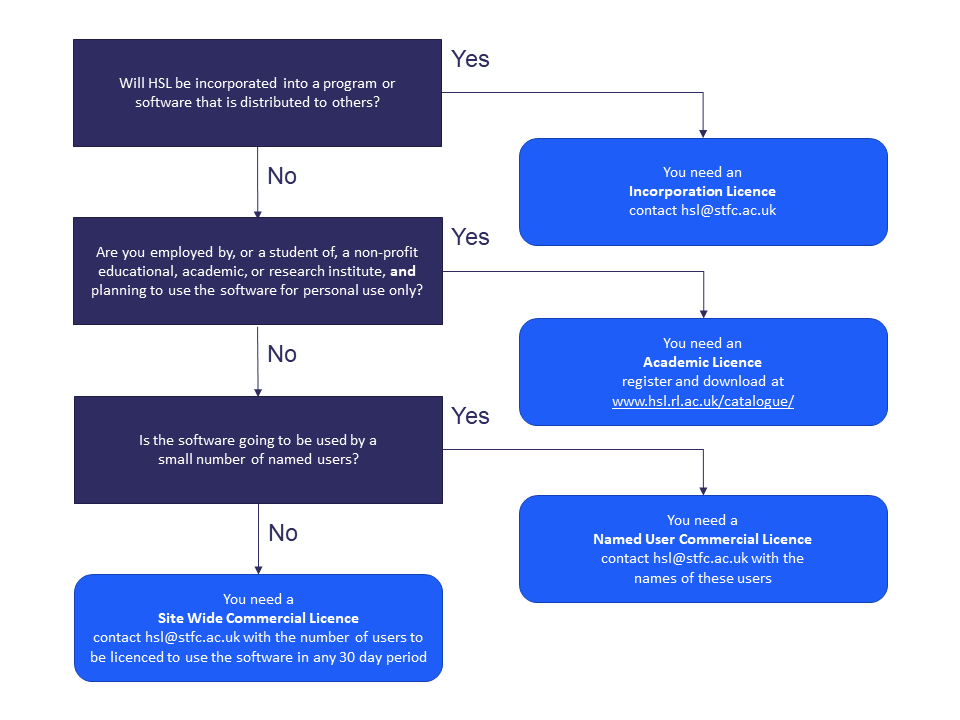 click here to go to an accessible version of this flowchart.